Manac answers new consignment cases from the development stage with an aim at being a trusted partner from both quality and cost aspects.

Manac makes use of its long-cultivated synthesis technologies based on bromination technologies to provide information and products in the various stages from product development to manufacture, and accommodate consignment development at optimal cost to answer customer demands.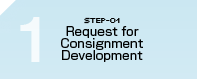 Please notify us of the contents of your request through phone, email, or the Inquiry Form.
(Signing a non-disclosure agreement is also possible.)
Inquiries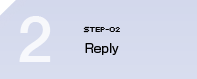 A reply including questions concerning the requested contents shall be returned within one week.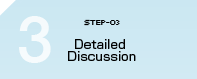 Quantities, delivery dates, quality, prices, etc. shall be determined upon discussion.
● For inquiries by phone, please contact any of our following sales departments: