Flame retardants, health support, and fine chemicals. Evolving product-manufacturing in the three business fields.
A lot of our products, which started in our bromination technologies, have evolved into the three business fields of "Flame Retardants", "Health Support", and "Fine Chemicals", and our "Fine Chemical Business" has further developed into the fields of "Functional Materials", "Electronic Materials", and "Pharmaceuticals."




Manac produces flame retardants added to plastics used in household appliances, office automation equipments, IT equipments, automobiles, etc. We also provide high performance flame retardants for special applications.
Flame Retardants for Office Automation Equipment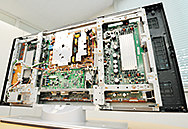 Flame retardants are Manac's main business field in which we have been involved for more than forty years. The flame retardants developed and manufactured by Manac are added to plastics that are mainly used in household appliances (televisions, video equipment, audio equipment, etc.) and are also being used recently in personal computers, cell phones, and other IT equipment as well as automobiles, etc. We also provide high performance flame retardants for special applications.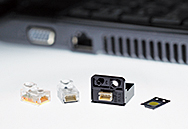 "PS-1200 (brominated polystyrene)" has become an internationally competitive product and is continuing to grow. It exhibits excellent effects, mainly in aliphatic and semi-aromatic nylons, glass-reinforced PET, and other engineering plastics. Due to having excellent thermal stability, it can be used securely in resins of high molding temperature and is used in various parts of personal computers and other household appliances.



Manac boasts a half century of trust and achievement through providing a stable supply of highly purified seawater components to the fields of pharmaceuticals, food, etc. We shall continue to make further developments in the health support business.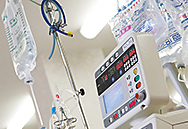 Pharmaceutical raw materials for dialysis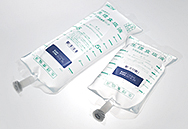 Transfusion raw materials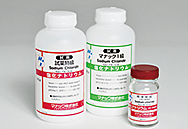 Reagents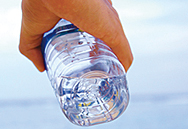 Ion-balanced beverage raw materials


Manac is tackling advanced bromination and iodination technologies to achieve speedy and timely delivery of high value added products for the fields of functional materials, electronic materials, and pharmaceuticals.

With an eye on the field of functional materials for next-generation electronic parts, Manac is involved with development and applications research of high performance polyimides having excellent transparency and heat resistance.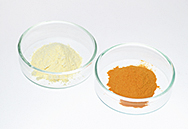 Polyimide materials (ODPA-M, PEPA)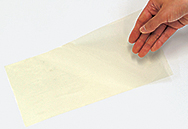 Polyimide films

Manac manufactures raw materials used in the photoconductor drums of copiers, printers, etc. and raw materials for information recording materials, such as organic EL materials for displays, etc., to support the rapid progress of digital technologies.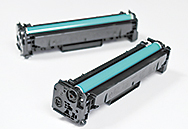 OPC materials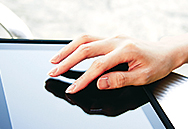 Organic EL materials

Manac not only develops, manufactures, and supplies basic raw materials and intermediates but is also capable of integrated production up to the final bulk drug. We also support new drug development as a partner of pharmaceutical manufacturers.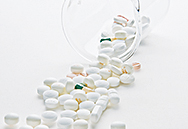 Pharmaceutical raw materials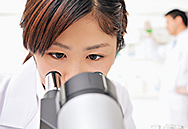 Investigational bulk drugs